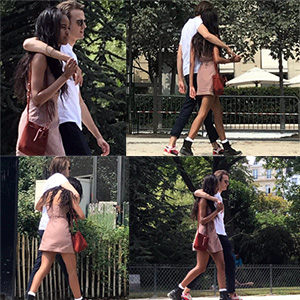 The 20-year-old former first daughter was seen strolling in the streets of Paris with her boyfriend on July 17, 2018. Malia Obama is a beautiful black girl with very well built body, her boyfriend walked with his arms around Malia.


Malia Obama is 1.86 meters, but the proud height is also a trouble at that time. Malia Obama is the elder daughter of former US President Barack Obama and his wife Michelle. She was born on July 4, 1998 at the University of Chicago Medical Center. She is 20 now.


Malia Obama's white boyfriend - Rory Farquharson is also 20 years old. He is a British student who joined the Harvard class of 2020 in 2017. He is the son of chief executive of Insight Investment Management Limited Charles, 57, and Catherine, 58, a qualified accountant. It's reported that since he began dating Obama, Farquharson deleted his social media. The young couple are study in harvard, it can be said that it is a very pure and beautiful campus interracial romance.